John 0409 313 647 or Steve 0407650962
Servicing the Cairns Area and Beaches

PC & Laptop Repairs / Servicing
Computer Repair Cairns provides same day computer repairs for your PC, Laptop, Mac and home network.
Malware Removal

Computer acting strangly, getting pop up asking for money to repair your computer, computer freezing, web browsing sends you to rude web sites? Your PC has a 90% chance of having a Malware software. Let us help you remove.
Q: Whats malware?
A: Malware (malicious software) is software design to cause damage to a computer (server, client or computer network).
Q: What damage does it do?
A: Original malware were written as a experiment or pranks. Today, malware is to steal personal, financial, or business information.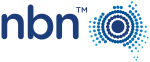 Q: What does NBN mean?
A:National Broadband Network
Q: Whats is the NBN
A: The NBN is a Australian Government backed broadband internet wholesale provider.
NBN Installation

Post NBN install network resolution

Just got NBN installed and now things are not working. Give us a call and we will sort your networking issues.
Worth Fixing?

With the cost of new computer these day, replacing might be a cheaper and better alternativice, give us a call and we will advice you before expensive repair costs
Q: Should I repair or replace my computer?
A: Most times all a PC needs is to repair one part, like a Hard Drive to is failing or failed. Or some extra RAM to make the PC ran faster etc.
But some cases the PC is too old for part replacement is more expensive then getting a new PC that will ran a lot faster.
Q: How can I tell if it time to get a new PC?
A: Give us a call and we will give you FREE advice if your PC is worth fixing.
Types of Recovery:
•Logical Hard Drive Data Recovery – Where a hard drive is still physically working, however, data is not able to be accessed due to corruption, virus infection, lost partition, file deletion, or accidental re-formatting.
•Physical Hard Drive Data Recovery – Where a hard drive has mechanically or physically failed. Typically this hard drive failure is caused by a crashed head, failed motor or damaged PCB board. These hard drives must be opened and examined in our Class 100 Cleanroom.
•Hard Drive Data Recovery from a Natural Disaster – When a hard drive is affected by natural disasters such as a lightning strike, hurricane, tornado, fire, flood or earthquake, we can most likely recover data from that hard drive. Even if your hard drive has been fully submerged for an extended period of time, it is possible to recover data from it.
Data Recovery

Has your Hard Drive failed and you have lost all access to your documents, videos, photos and files. DON'T panic!!!
Computer Repairs Cairns can recover your data, even if its a hardware failure with the "click of death", bad sectors, seized spindle motor and damaged PCB plus more.